BHP
Creative Strategy, UX Development, Video Production, Copy
Project type: Digital interactive installation, corporate communications
Client: BHP
 
Description:
In 2013, BHP (known at the time as BHP Billiton) moved into its new global headquarters at 171 Collins Street, Melbourne.
In the months leading up to the grand opening, I worked with the BHP communications team to develop a permanent
heritage installation situated in the ground floor business centre and staff cafeteria.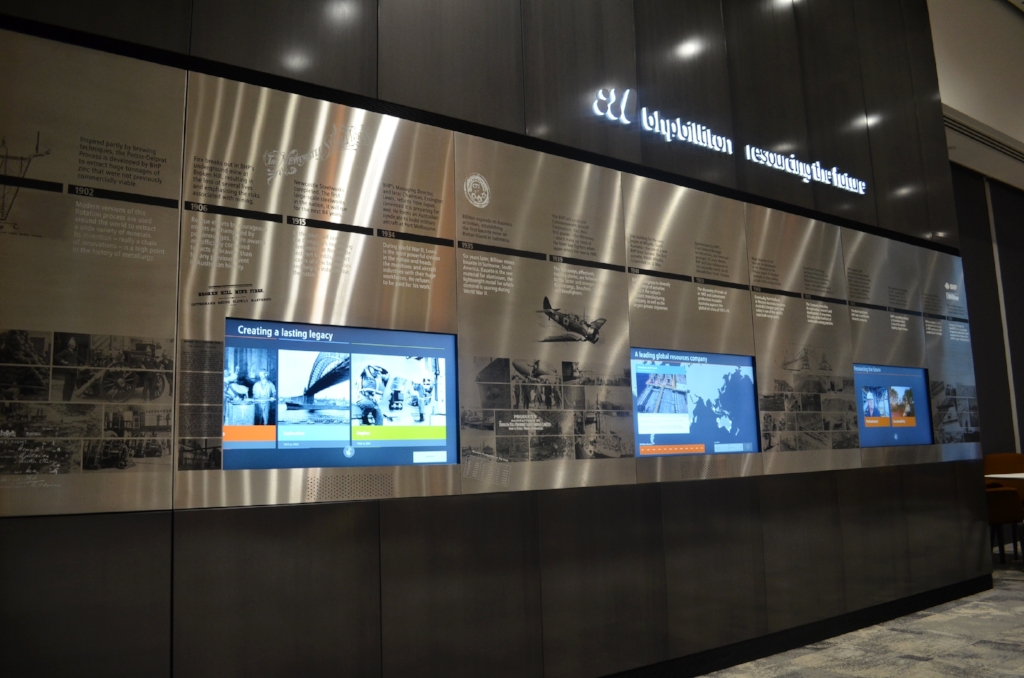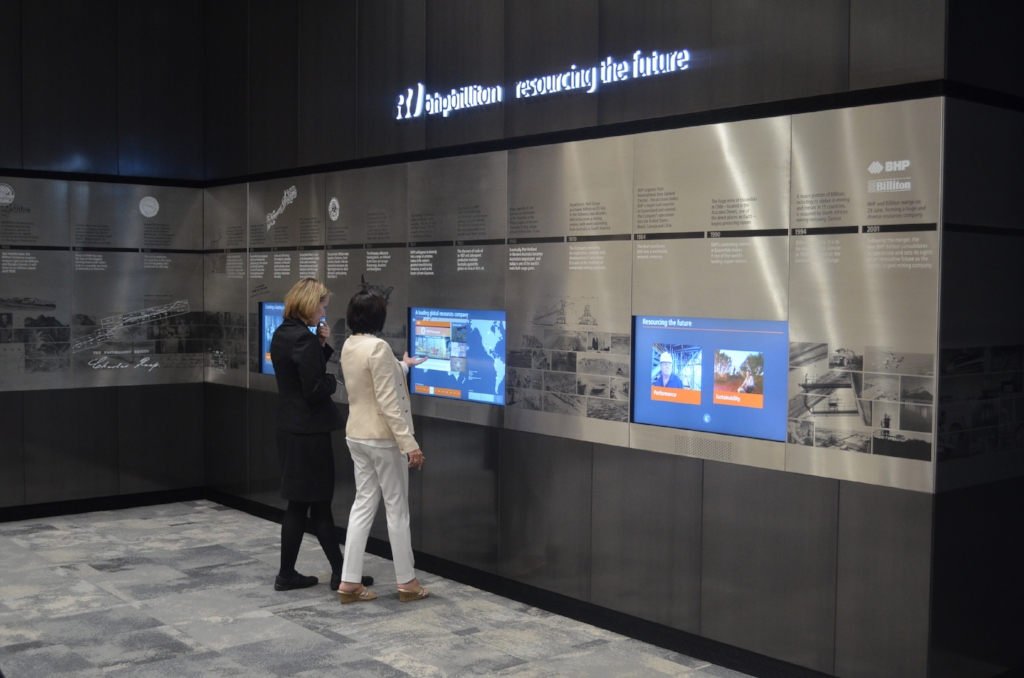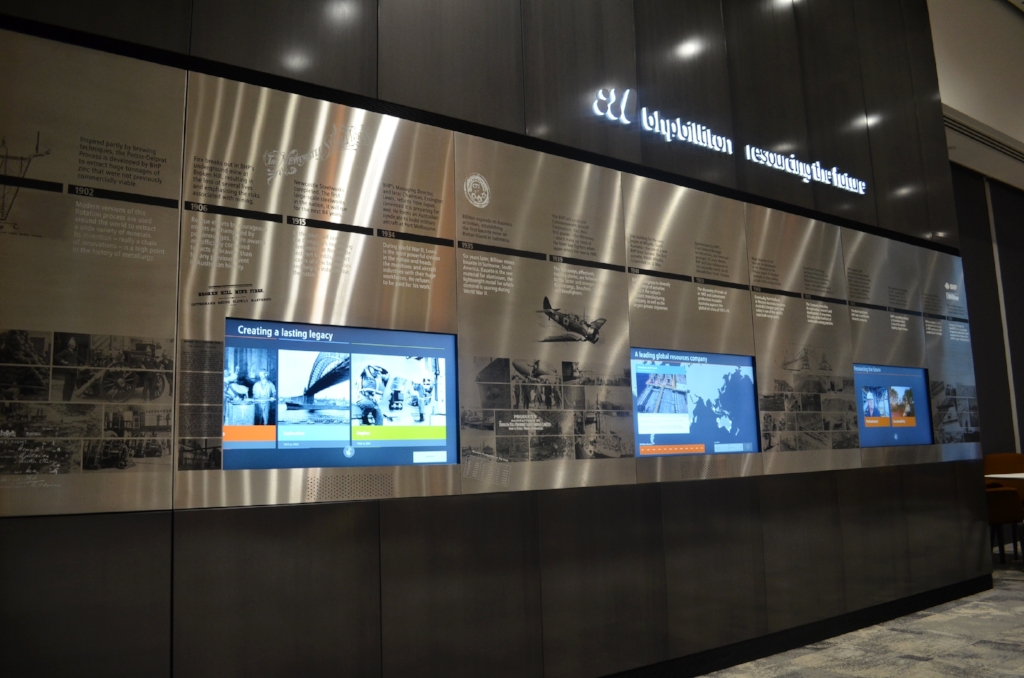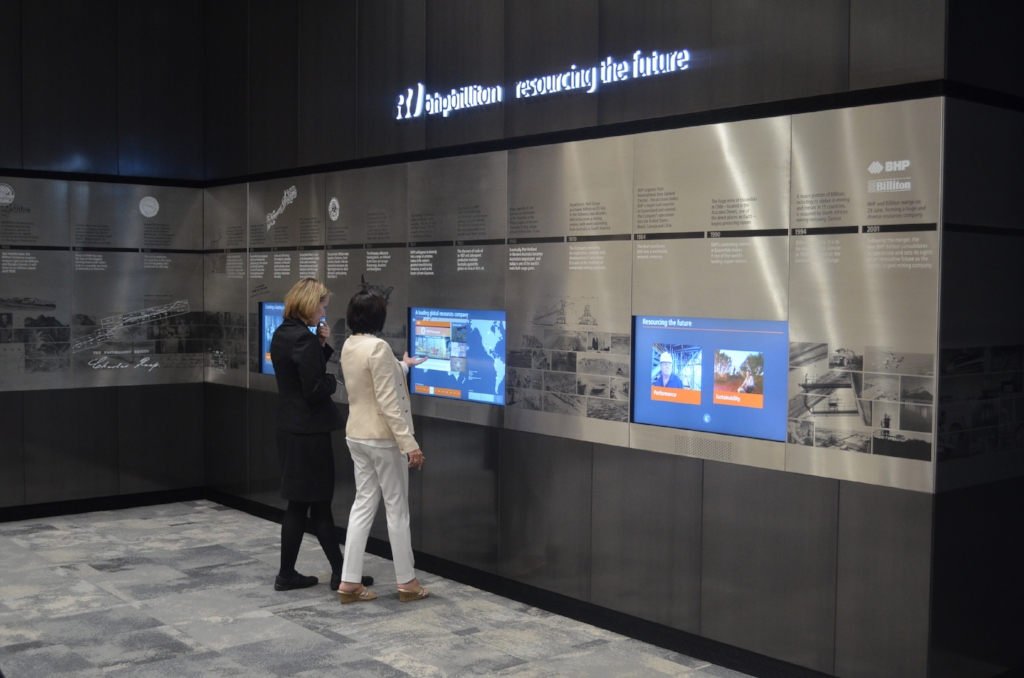 BHP Business Centre Heritage Wall
With Australia's pre-eminent historian Professor Geoffrey Blainey and design firm ARD, I devised the interactive installation, consulting on UX, design and narrative. Professor Blainey and I wrote key company milestones for the historical timeline which was etched into metal, supplied from one of BHP's key assets.
The 'Heritage Wall' framed the three interactive digital screens, which told the story of the company's past, present and future.
'The Birth of BHP'
I interviewed Professor Blainey on key aspects of BHP history. Edited together with rarely seen archival footage, we created 15 short films, viewable on the touchscreen and wifi-connected iPads.
Business Centre Library
I worked with BHP's archive unit to create the Business Centre Library, featuring
physical artefacts, documents and company records.
Coffee table book
Having completed the Heritage Wall project, I was engaged to write a book about the construction of 171 Collins Street and BHP's tenancy within the building. I interviewed architects, interior designers, project managers and board directors to tell the story of the new building, from inception to completion.