LEGO Hero Factory
Concept and Story, Creative Strategy, Brand and Product, Digital and Social
Campaign Development, Podcast Production, Scriptwriting and Copywriting
Project type: Brand and product creation, campaign development
Agency: Advance (Copenhagen)
Client: LEGO

Awards:
- Best Interactive Entertainment Website, Game or Campaign (Hero Factory 'Breakout') at the 2012 DADI Awards
- Grand Prix (Hero Factory 'Breakout') at the 2012 New Media Age Awards
Description:
Creation of the replacement toy line for the hugely successful Bionicle series of buildable action figures,
including global campaign development, content creation and digital initiatives.
World building
Art director Christian Faber and I were creative leads on the project. Along with the 'Rocket' team at Advance, we created the organisation's headquarters, home city, key characters, vehicles, support staff and mythology. These were added to a Story Bible and, along with key marketing concepts, were sold into key territories around the world.
Products
The look, feel and functionality of products along with character names and back stories, were developed in collaboration with the design team at LEGO.
Story
The Hero Factory characters and universe played out across comic books, a US-based television series and 12-episode podcast, broadcasting from the world of Hero Factory, which brought the franchise to even more LEGO fans across the globe.
Campaign
Product development was the result of commercial imperatives at LEGO and commenced 18 months prior to launch. We crafted the story that would support whatever SKUs were determined by LEGO, as well as developed packaging and associated marketing initiatives.
Digital
Unique codes in product packs were linked directly to rewards, redeemable at HeroFactory.com in two award-winning online games, developed in collaboration with Bournemouth-based Amuzo.
LEGO Universe
Creative Strategy, Brand and Campaign Development,
Digital and Social, Scriptwriting and Copywriting
Project type: Brand and campaign development
Agency: Advance (Copenhagen)
Client: LEGO
Description:
With a fuzzy launch date and a large, rabid fan base clamouring for information on all things LEGO Universe,
I proposed developing a real-time Alternate Reality Game - the first of its kind for kids - to educate them about
the massively multiplayer online game (MMOG), story and characters.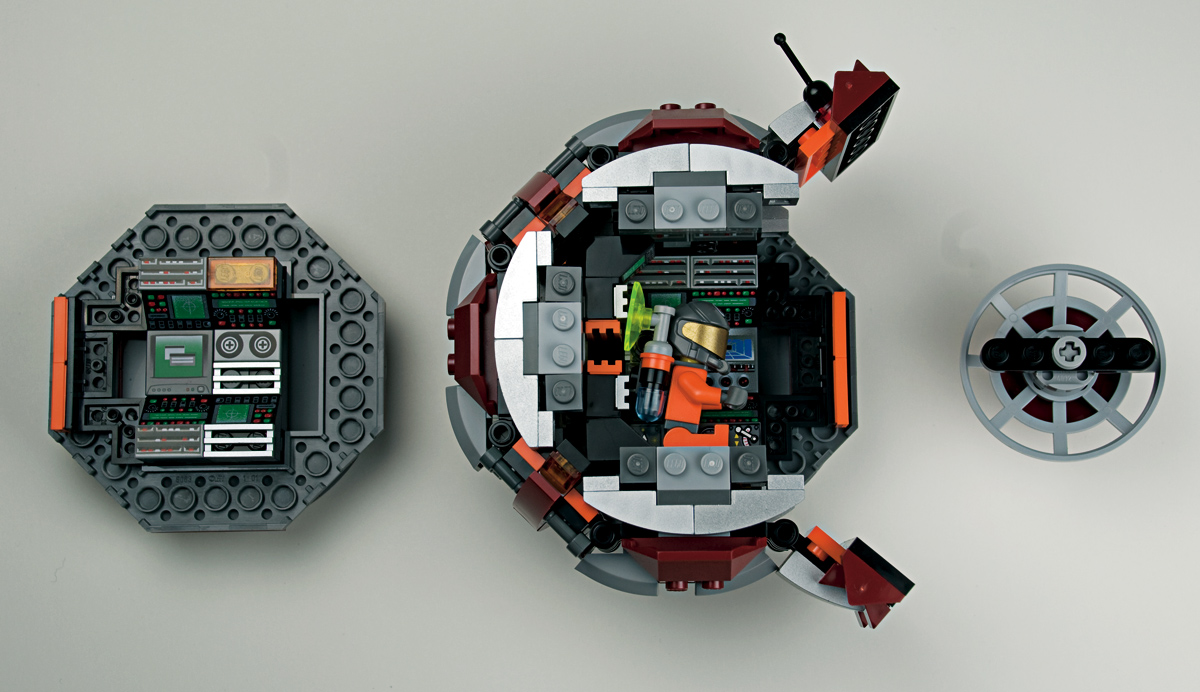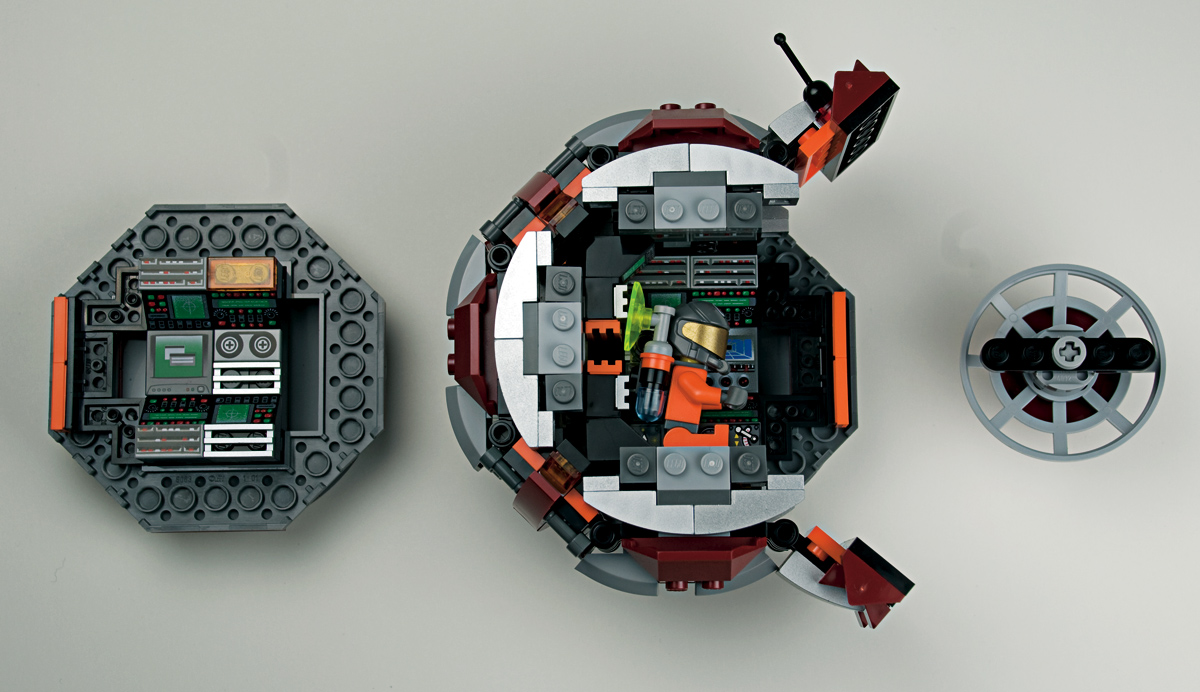 The pods
The ARG centred around the discovery on Earth of seven pods from the mysterious LEGO Universe. They were found in Denmark, Germany, the UK and US. Each pod contained a minifig pilot with unique face and body designs, and had an ID code printed on its exterior.
Art director, Christian Faber and I worked with LEGO designers to create the pods. In producing the intergalactic spacecraft, they broke in-house design rules and used a number of previously unreleased LEGO pieces, making the pods immediate collectors items.
Concept and campaign development
Product creation
Story development
Finding the pods
Fans went to great lengths to secure one of the sought-after pods, posting their efforts on social media.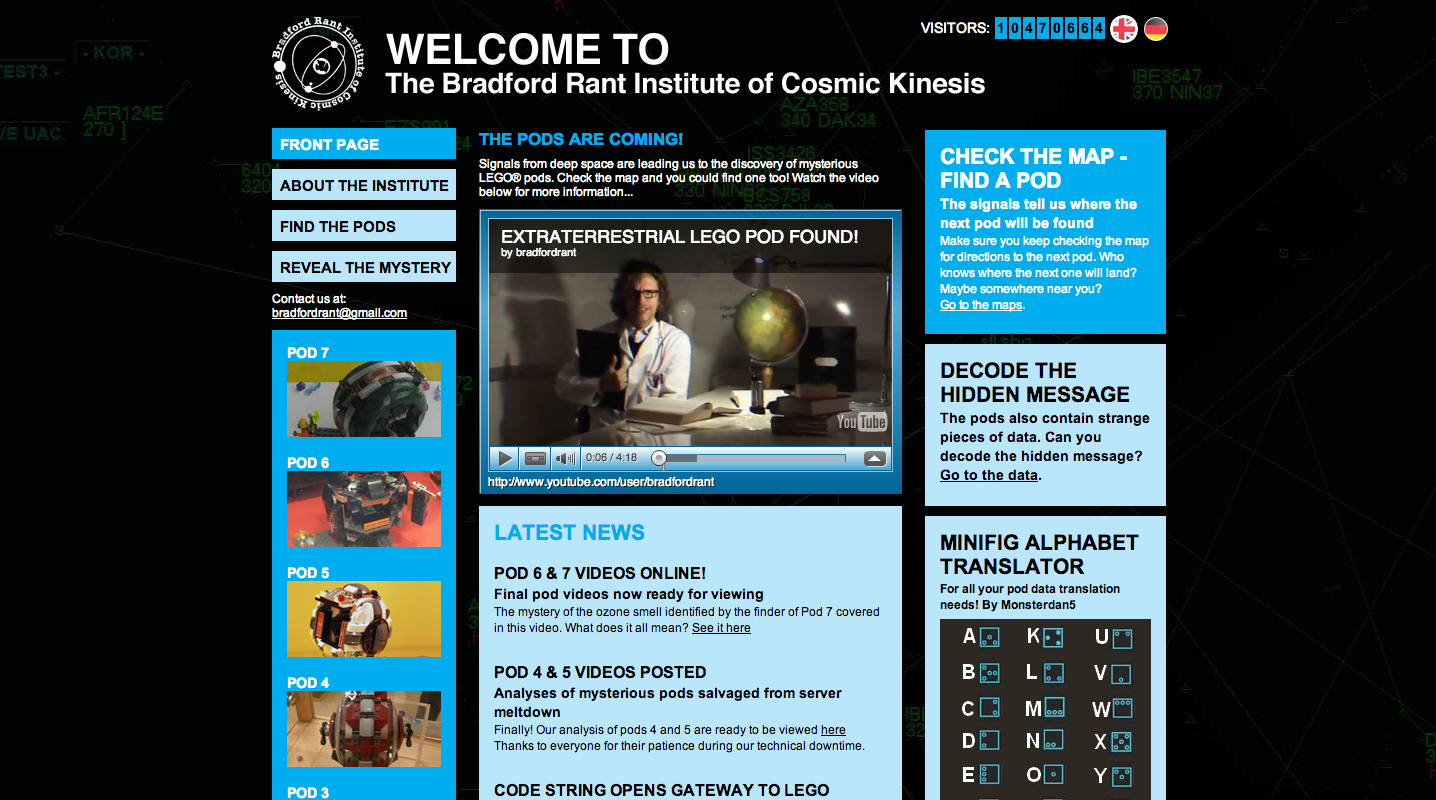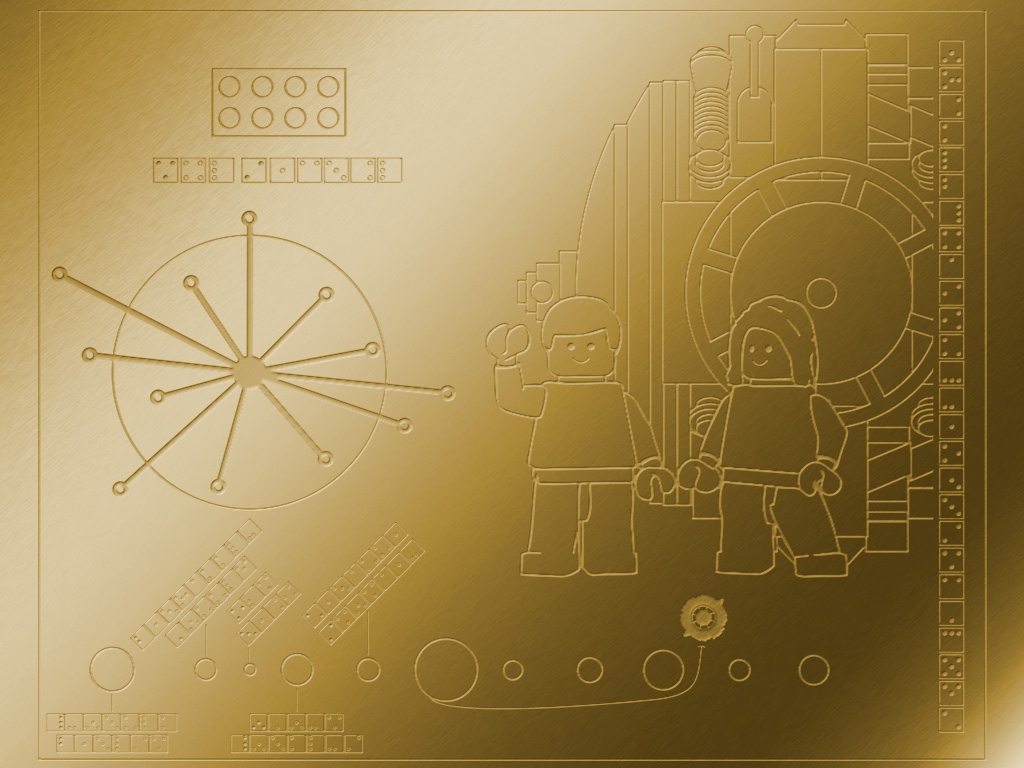 ARG headquarters
The online HQ for the campaign was the fictional Bradford Rant Institute of Cosmic Kinesis (BRICK). 'Scientists' provided map coordinates for the pod drops and housed exclusive game content that was revealed when pod IDs were entered into the site, including messages from the pod pilots.
Fans received digital building instructions for the pods and were invited to upload their own creations.
Campaign concept and development
Asset creation
Website development
Social
Announcement Trailer
Once all pods had been found and their IDs entered into the site, the LEGO Universe announcement trailer was revealed, giving fans their first proper glimpse of the game.
I devised and wrote the script, working with animation company Ghost to produce a trailer that had the desired effect among fans:
'We know we've built a permanent establishment in our cheek in which to house our tongues, but we're being completely sincere when we say that the trailer for Lego Universe is one of the coolest trailers we've seen in a long time. Who knew that a kid-friendly MMO in which colourful, stackable bricks are collected could cause our adrenaline to rise in a way we only thought really intense episodes of 24 were capable of? We certainly did not know that.' Engadget UK, 2009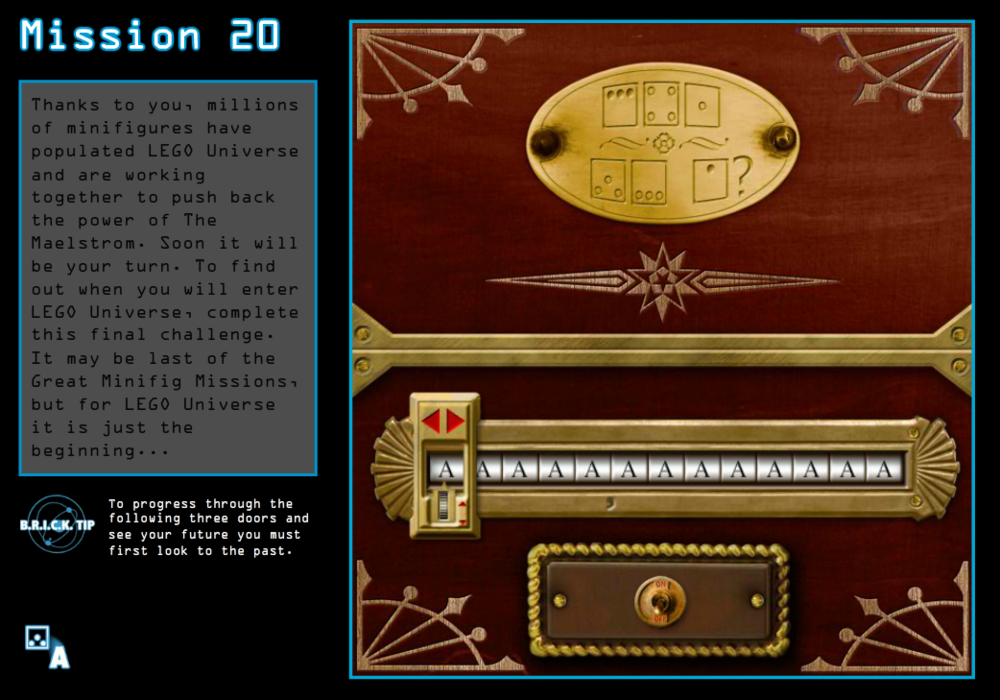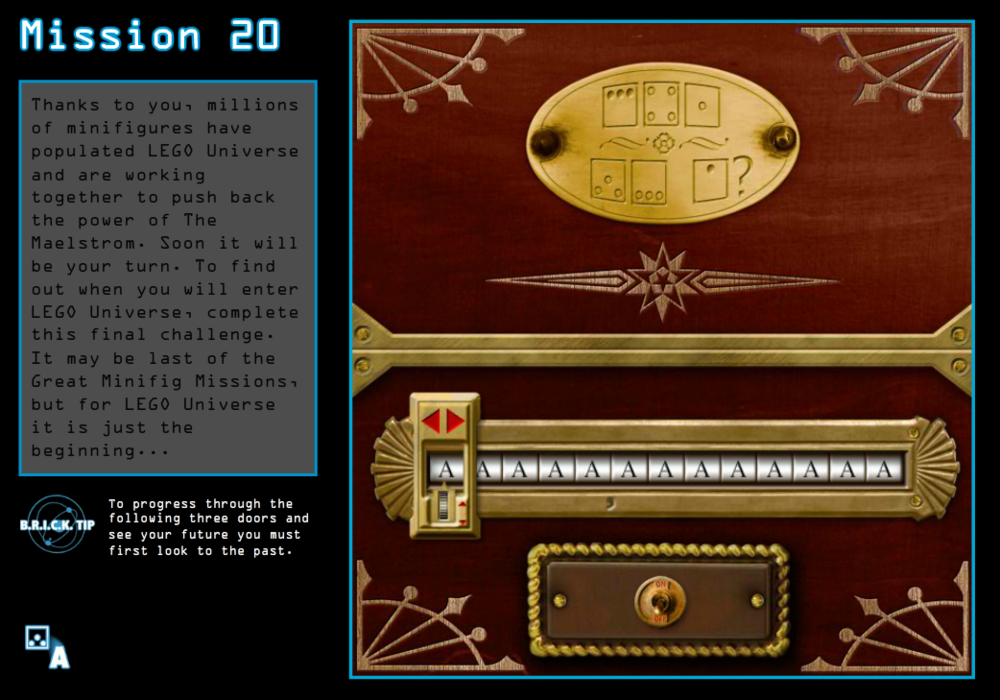 The Great Minifig Mission
Hidden within the Announcement Trailer were messages written in the minifig alphabet, created specially for the ARG. These were answers to the first challenge in Phase 2 of the campaign. For 20 weeks, fans took part in the Great Minifig Mission, a series of online games in which they could learn more about the Universe and accrue points redeemable for items in the game.
Campaign development
Game concepts
Social
Launch Trailer
At the conclusion of Phase 2 of the campaign, fans were treated to the launch trailer. In a pre-production meeting I made a joke about using Patrick Stewart for the voiceover. Fortunately, someone took me seriously.
Concept development
Script